LEARNING IN MRS. TOWNE'S HOUSE:
A TEACHER, HER STUDENTS AND THE WOMAN WHO INSPIRED THEM
by Tzivia Gover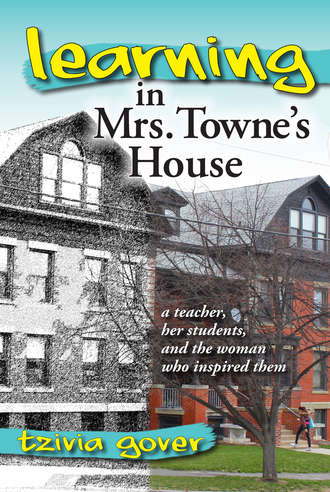 In the spring of 2000, author Tzivia Gover (Northampton, Mass.) decided to leave the world of daily journalism to teach poetry to teen mothers in a small, struggling inner-city neighborhood in western Massachusetts.
White, suburban and Jewish, Gover couldn't have felt more different from the urban, Puerto Rican students she came to teach on that first day of class. Nor could she have anticipated the lessons she would learn from and with them.
LEARNING IN MRS. TOWNE'S HOUSE: A TEACHER, HER STUDENTS AND THE WOMAN WHO INSPIRED THEM (Levellers Press, Florence & Amherst, Mass., paperback, $18.95) is the story of Gover's first years teaching at The Care Center, the students she met and the tale she uncovered in their creative, colorful, and slightly chaotic school.
With her students, Gover learns that their school building was once home to Elizabeth Towne (1865-1960), an early suffragist and leader of the New Thought movement (precursor of today's New Age movement). By coincidence, Towne was herself a teen mother who left school at age fourteen to marry. Unhappy in her marriage, she divorced her first husband and set out on her own, supporting herself by publishing a magazine that went on to become the nation's leading New Thought journal.
By turns humorous, informative and moving, LEARNING IN MRS. TOWNE'S HOUSE tells of Gover's experience as an idealistic poetry teacher who tries to capture the hearts of the teen mothers who are her students. Faced with the gritty reality of these young women's lives, she seeks inspiration and refuge in Elizabeth Towne's story.
To purchase the book click here: https://store.collectivecopies.com/store/show/323
About the Author: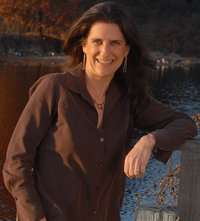 Tzivia Gover is the author of Mindful Moments for Stressful Days (Storey Books). Her articles and essays have appeared in numerous publications including The New York Times, The Boston Globe, Creative Nonfiction and The Christian Science Monitor. In addition, she has been published in over a dozen anthologies. Gover received her MFA in creative nonfiction from Columbia University. She continues to teach and learn with her students in Mrs. Towne's house, also known as The Care Center, in western Massachusetts.