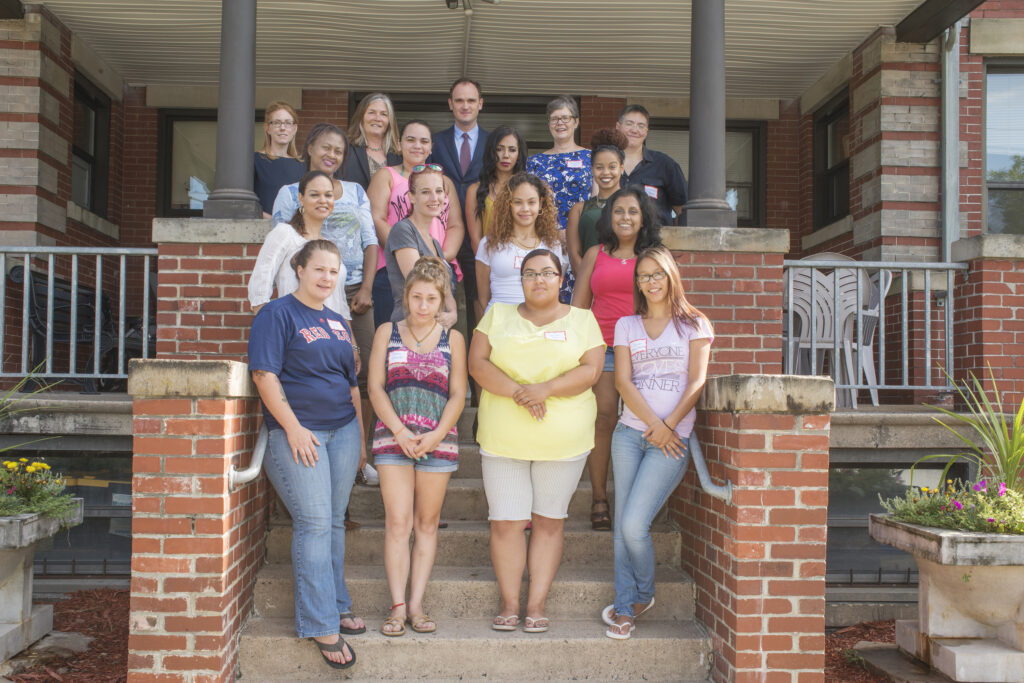 The Care Center has partnered with Bard College to launch the nation's first college for low-income women whose educations have been interrupted or postponed by pregnancy and parenting. The Care Center is now a campus of Bard College and the home of Bard Microcollege Holyoke, which offers a fully accredited Associate in Arts degree program. The college will serve Care Center graduates as well as women who have completed The Clemente Course in the Humanities at The Care Center.
Students enrolled in Bard classes at The Care Center will participant in rigorous learning and receive college credit toward a degree. The curriculum will focus heavily on writing, close reading, and critical thinking through study in a variety of subject areas including history, literature, mathematics, anthropology, politics, philosophy, and science. Students who successfully complete the course requirements will receive an Associate in Arts degree from Bard College.
Bard College and The Care Center have worked together to offer the unique program. It builds on the knowledge base Bard College has developed over two decades running programs, such as the acclaimed Bard Prison Initiative, whose goals are to make higher education in the liberal arts accessible to more people in more places. It will also incorporate The Care Center's understanding of what it takes to help mothers succeed. Supports such as daycare, counseling, transportation and the camaraderie of those who share their challenges will remove some of the major barriers that our students have traditionally faced in college.
Contact: Mary Anne Myers, Bard Microcollege Holyoke program director, (413) 532-2900. Ext. 103