Annual Fundraising Party on May 8, 2017!
Thank you for joining us for The Care Center's Annual Fundraising Party at the Log Cabin with special guest speaker Aja Monet.
The special evening brought together 500 guests and raised over $100,000 to support young mothers studying at The Care Center.
Senator Elizabeth Warren recorded a video message to share at the event.
Click on photos to enlarge!
Gloria Steinem Speaks at 30th Anniversary Fundraising Luncheon!
On March 28, 2016, The Care Center celebrated 30 years of supporting young mothers. We were so honored to mark the occasion with Gloria Steinem as well as over 500 friends of The Care Center. Listen to Gloria Steinem speak on NEPR about meeting with Care Center students before the luncheon and the unique questions they asked.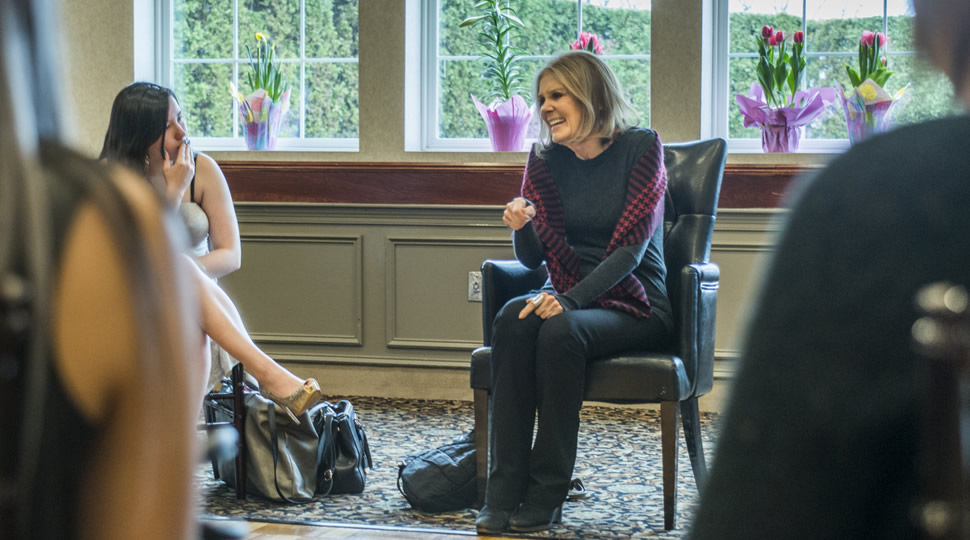 Senator Elizabeth Warren was also with us in spirit, congratulating The Care Center on 30 years and discussing her own experience pursuing a higher education as a mother.
We are so grateful to our underwriters:
Andrew Associates
HG&E
Holyoke Medical Center
The Markens Group
Nonprofit Data Management, LLC
PeoplesBank
Stiebel Eltron
Tiger Press
Click on photos to enlarge!