The Teen Resource Project (TRP) is an after-school creative youth development program for middle and high school students at risk of dropping out of school.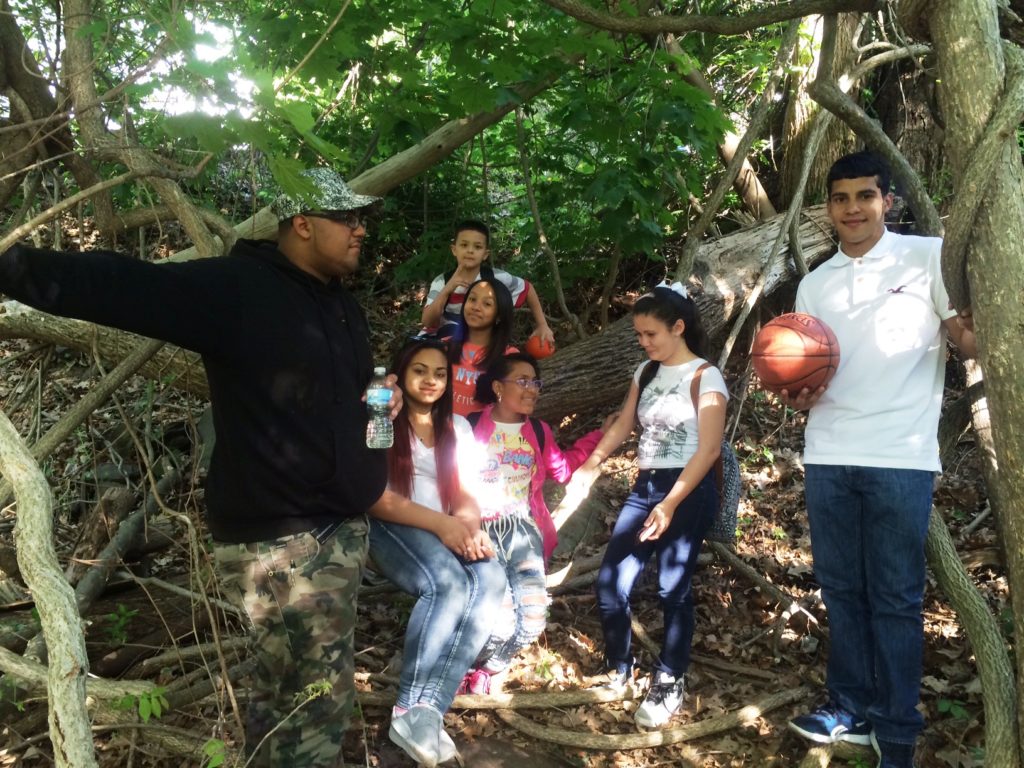 The 30-year-old program, the oldest youth-development program in the city, combines homework help and tutoring, literacy and reading, theater, and art to create an exciting and intellectually rich place for teens to explore and understand their world.
TRP has become, for many youth, a respite and a safe haven where they can be with supportive adults, connect in positive ways with their peers, and expand and explore the world ahead for them as competent and successful young people. The program is open Monday through Thursday from 3-6pm throughout the school year. Activities like field trips and special events are also scheduled on weekends during the year. TRP provides support for academic success at its homework and computer center as well as through links with school personnel and on-site tutors.
TRP has distinguished itself by developing multidisciplinary projects which promote a love of learning, a sense of possibility, and opportunities for leadership development. The program integrates two distinct strands of activities: culture and civic engagement. Sometimes the two intertwine. Other years they function as separate and distinct sets of activities. The net impact is rich, engaging programming that draws links between personal experience and the larger world surrounding teens.
Students in the Citizenship Club spent the school year working on playground design. They started by learning about playground history and the evolution of playgrounds. The guided exploration then moved to an examination of playgrounds around the city to get a feel for what makes a playground truly fun. After the exploration phase, students grouped together and designed a drawing of their ideal playground. For the final project of this unit, students transformed their drawings into three dimensional designs. Ice Cream Park, Tire Swing Park, Spooky Park, and Lava Land all emerged as possible park designs.
Meanwhile, in the Art Club, students explored different media including acrylic, watercolor, colored pencil, chalk pastel, oil pastel, recycled materials, and glass mosaic. They drew inspiration from magazine images and their own minds to create original works of art. The Art Club also took a trip to MassMOCA, a large-scale modern art venue in North Adams, MA. They were given a guided tour of the museum and had the opportunity to create artwork in that space.
The Teen Resource Project has a long and consistent track record of positively impacting the lives of young people at risk of school failure and other negative outcomes. This culturally-rich approach has proven to be a very effective pathway to academic success, a sense of possibility, and a sense of connection and belonging for young people who might otherwise not have that anywhere else in their environment.