The more college credits and experiences a Care Center student has when she matriculates into a higher education institution, the greater her chances are of remaining in college and completing her degree. There is a direct correlation between a woman's potential income and the number of semesters of college that she completes — the higher her degree, the greater her potential to earn money. This is critical information for families living in poverty.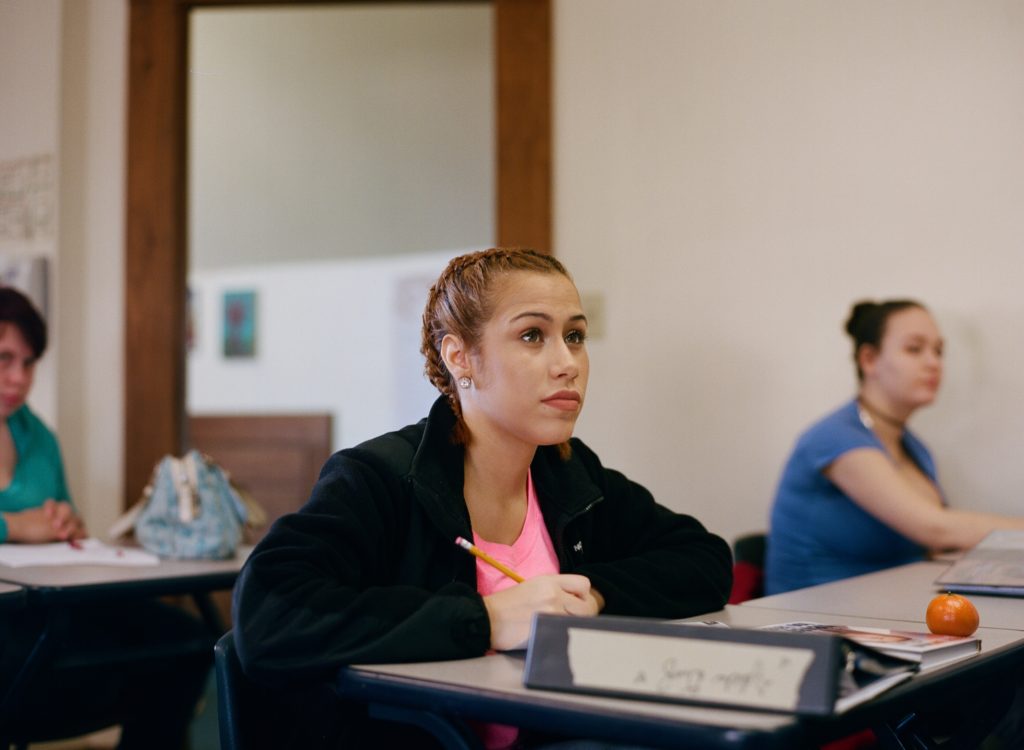 To support our students as they begin their college pursuits, we offer two college courses, numerous opportunities for students to have experiences on college campuses, and support for graduates as they transition to college. Care Center College includes the Bard College Clemente Course in the Humanities, the Bridge to College courses, Hampshire College Youth Connect programs in science, math and the arts, and On to College transitional support services for graduating students.
The Care Center partners with Bard College, Mount Holyoke College, Elms College, Smith College, Hampshire College, Greenfield Community College and Holyoke Community College to develop courses and programs that engage our students and expose them to the college experience, and effort that has proven to successfully enhance the likelihood of at-risk students going on to college. Care Center students have the opportunity to gain experience on college campuses, take college-level courses for credit, and interact with college students and professors, inspiring them to continue their education.