Observing the arc of sunlight as it comes through the clouds, pouring through a novel with a hot cup of tea, viewing an original Picasso, transforming from nervous to comfortable when someone discusses passages from Shakespeare or Plato; these are all experiences available through The Care Center. Through the ages the arts and humanities have been known to broaden our horizons, engage our minds, give us hope, and help us imagine a future of possibility.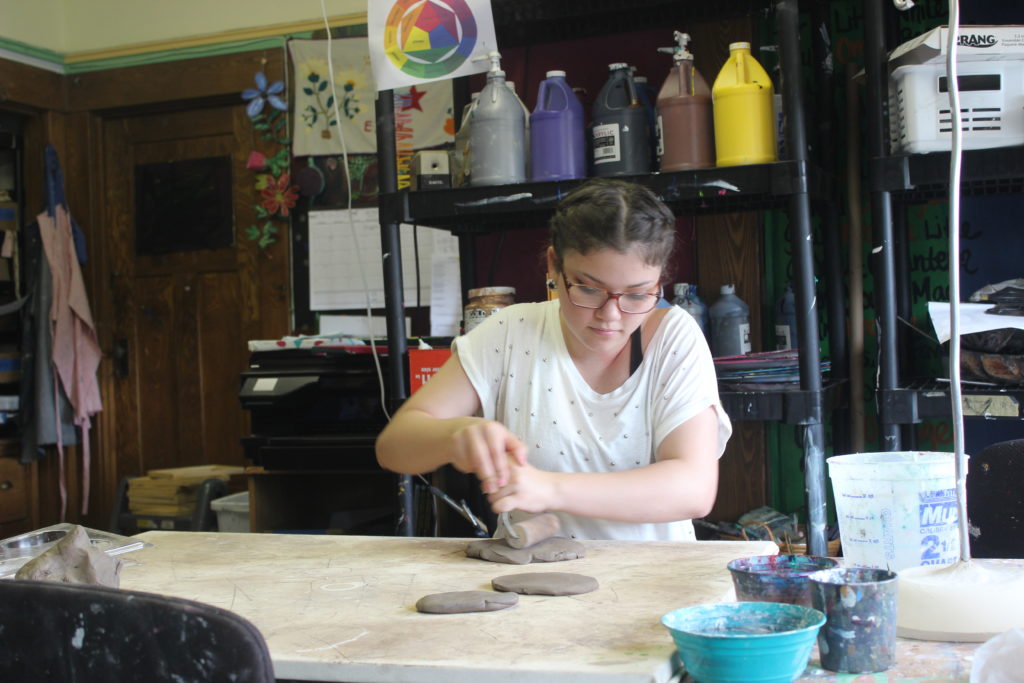 Arts and humanities offerings include:
Photography (at the Hampshire College film and photography facility)
Field trips to area galleries and museums at Smith College, Amherst College and Mount Holyoke College
Nautilus Editorial Board (where students participate in the publishing and editorial process for the annual publication: Nautilus II)
Visiting Writers: The Care Center partners with the Smith College Poetry Center to bring visiting poets and writers to our classrooms. Visitors have included Junot Díaz, Robert Pinsky, Nikky Finney, Lesléa Newman and Martín Espada.
Creative Writing
Clemente Course in the Humanities, including:

Moral Philosophy
Art History
American Literature
American History
Critical Writing
Theater
We are grateful for the support of the Mass Cultural Council, which helps make our Arts and Humanities work possible.

This project was supported [in part] by the Massachusetts Cultural Council, which receives support from the State of Massachusetts and the National Endowment for the Arts.